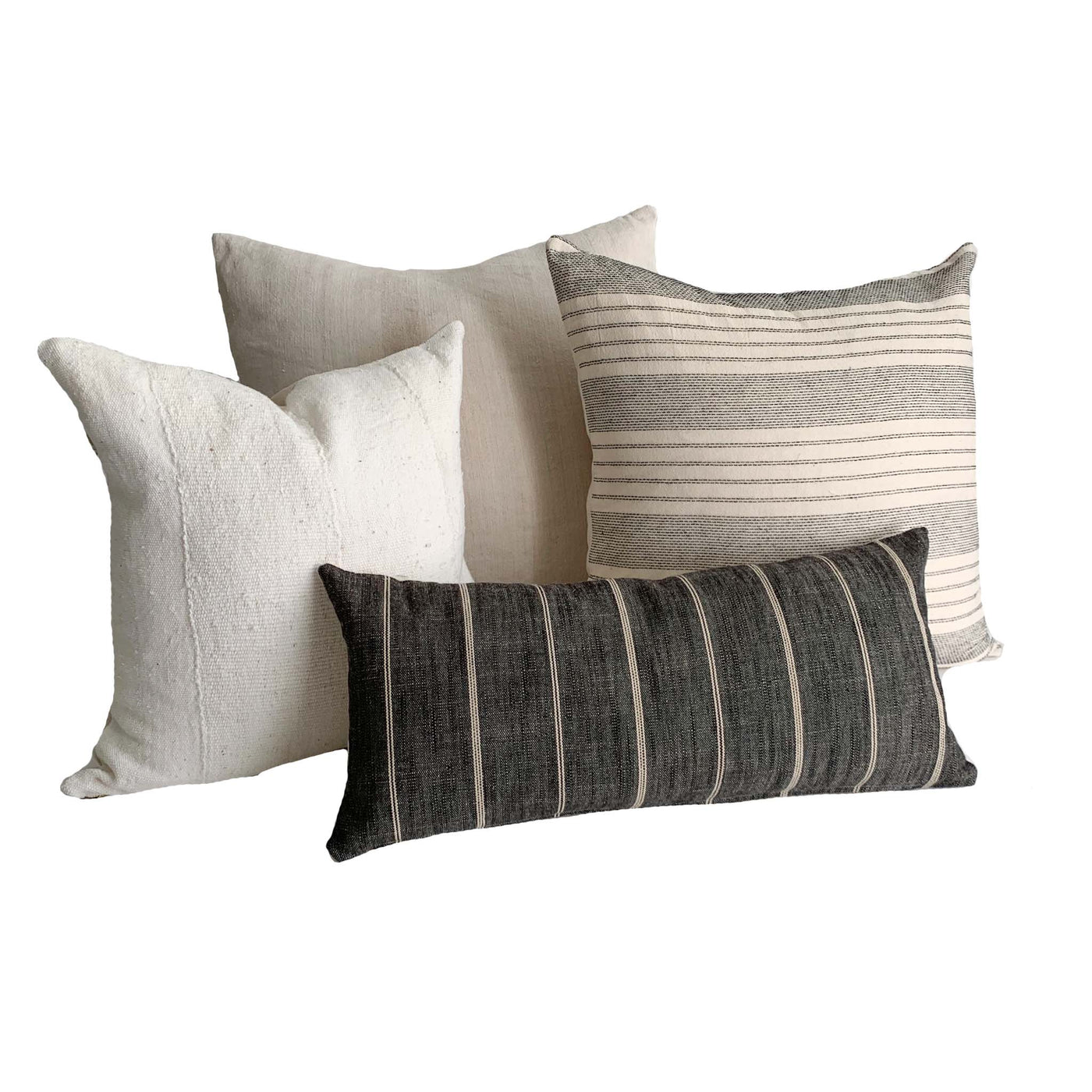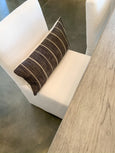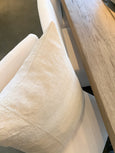 Studio Pillows | Pillow Combination #6 | Sofa Combo
$308.00 USD
 Combination includes: 
(1) 24x24 Antique French Linen Pillow Cover - Single Listing 
(1) 20x20 Authentic White Mud Cloth Pillow Cover - Single listing 
(1) 22x22 Vintage Hmong Batik Pillow Cover - Single Listing
(1) 12x24 Pearce Black Ombré Lumbar Double Sided - Single listing 
Zipper closure. 

Back of cover: quality, neutral heavy weight linen. Except for Pearce Lumbar, that is double sided. 

Inserts are not included unless selected at checkout. 

All pillows are made in Austin, Texas. 
IMPORTANT: All covers are made to fit the inserts. Eg. The 24x24 will fit a 24x24 insert and measure 22x22 right side out. This ensures the cover does not fit baggy and loose. 
Perfect Combo
Perfect combo of pillows for my sofa! Inserts were worth ordering. Ordered two combos from this shop.
Love
Love this combo! Absolutely stunning. Ordered the inserts and good idea, perfect fit.