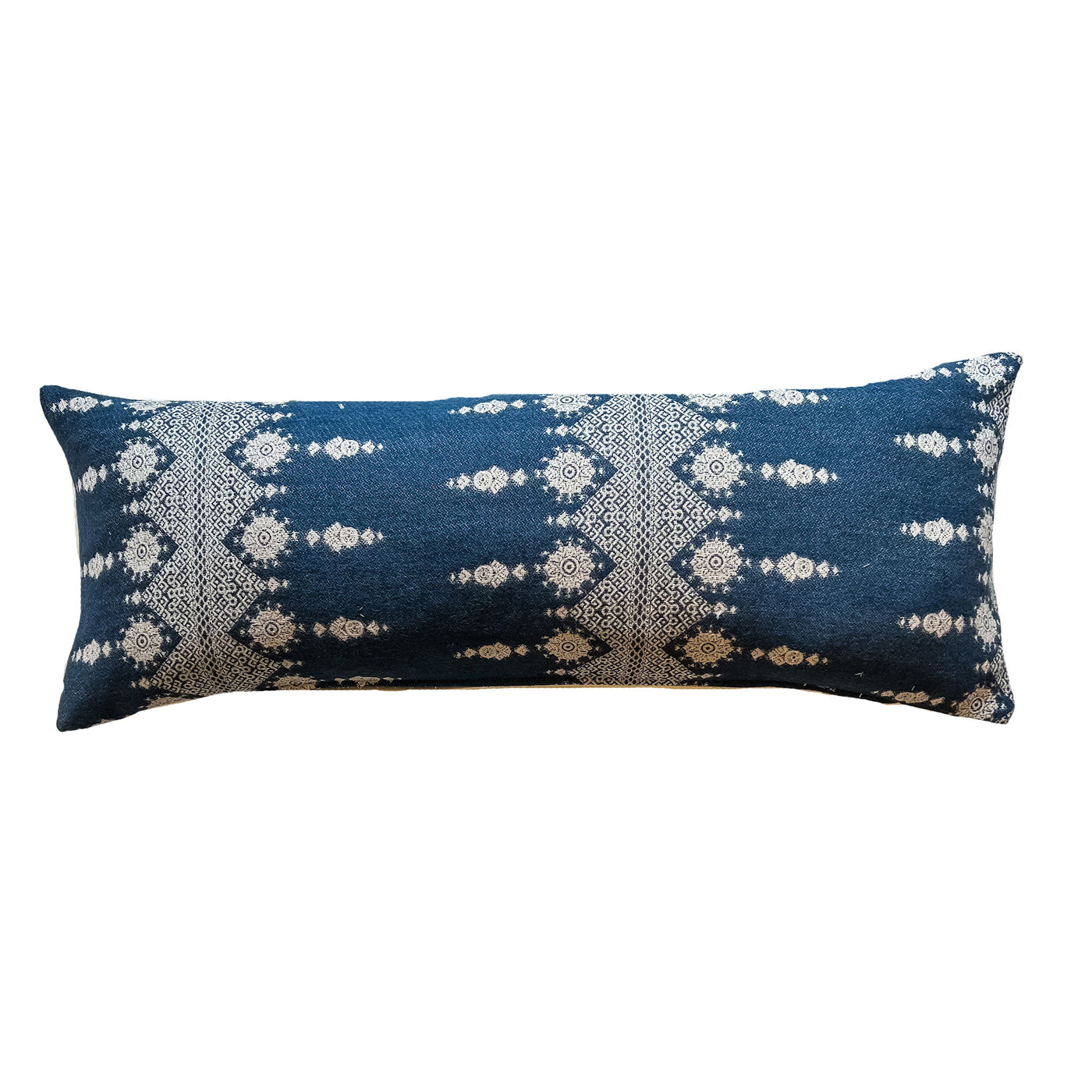 1 Available! 14x36 Blue Woven Pillow Cover | Textile is from India
$129.00 USD
I purchased this unique textile while in Round Top and it is absolutely stunning. The textile is from India and the detail in the fabric has a old-meets-new style. Limited quantity available. 1 available. 
Details: 

IMPORTANT: Please see below how measurements are made, to ensure you order the correct size.

Colors include: blue and light off white. 

Back: medium weight, quality neutral linen or select double sided. 

Brass zipper closure. 

Machine wash gentle. 

Inserts are not included unless selected at checkout. 

Processing time 8-10 days
Made in Austin, Texas. 



MEASUREMENTS:

 

This cover is made to fit a 14x36 insert. The cover will measure 12x34 right side out.