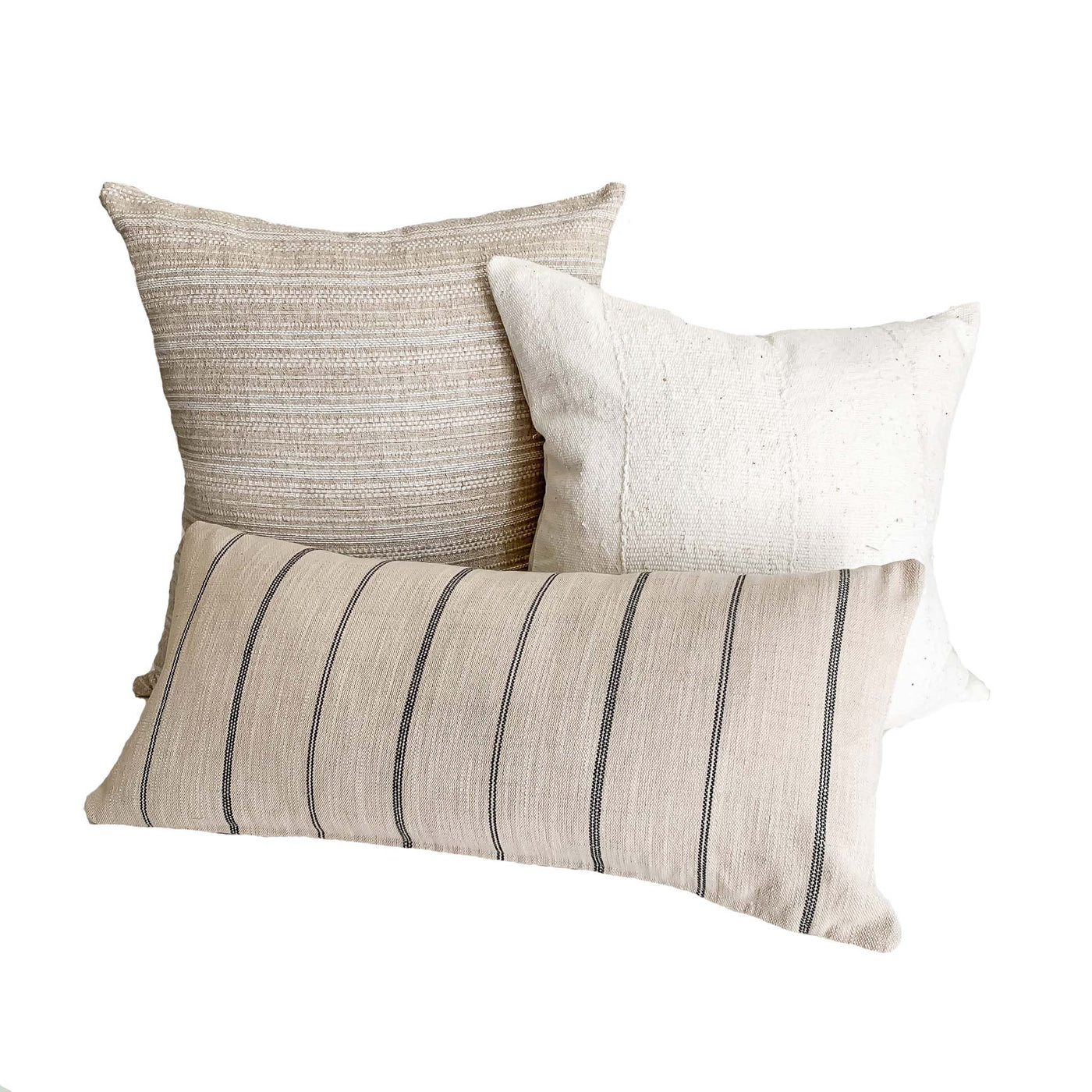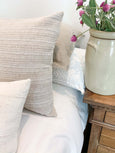 Studio Pillows | Pillow Combination #4 | Neutral Pillow Love
$258.00 USD
(1) 22x22 Schumacher Neutral Pillow Cover - Single listing 
(1) 20x20 Authentic White Mud Cloth Pillow Cover - Single listing 
(1) 12x24 Pearce Neutral Lumbar Double Sided - Single listing 
Zipper closure. 

Back of cover: quality, neutral heavy weight linen. Except for Pearce Lumbar, that is double sided. 

IMPORTANT: All covers are made to fit the inserts. Eg. The 22x22 will fit a 22x22 insert and measure 20x20 right side out. This ensures the cover does not fit baggy and loose. 

Inserts are not included. 

Made in Austin, Texas. 
Beautiful, showstopping texture!
Just placed my third order! Each pillow is so special, I did a combo to help take the guesswork out and Karis guided me with some additional pieces and they are really incredible. Lightyears from the standard canvas print you can buy in stores.