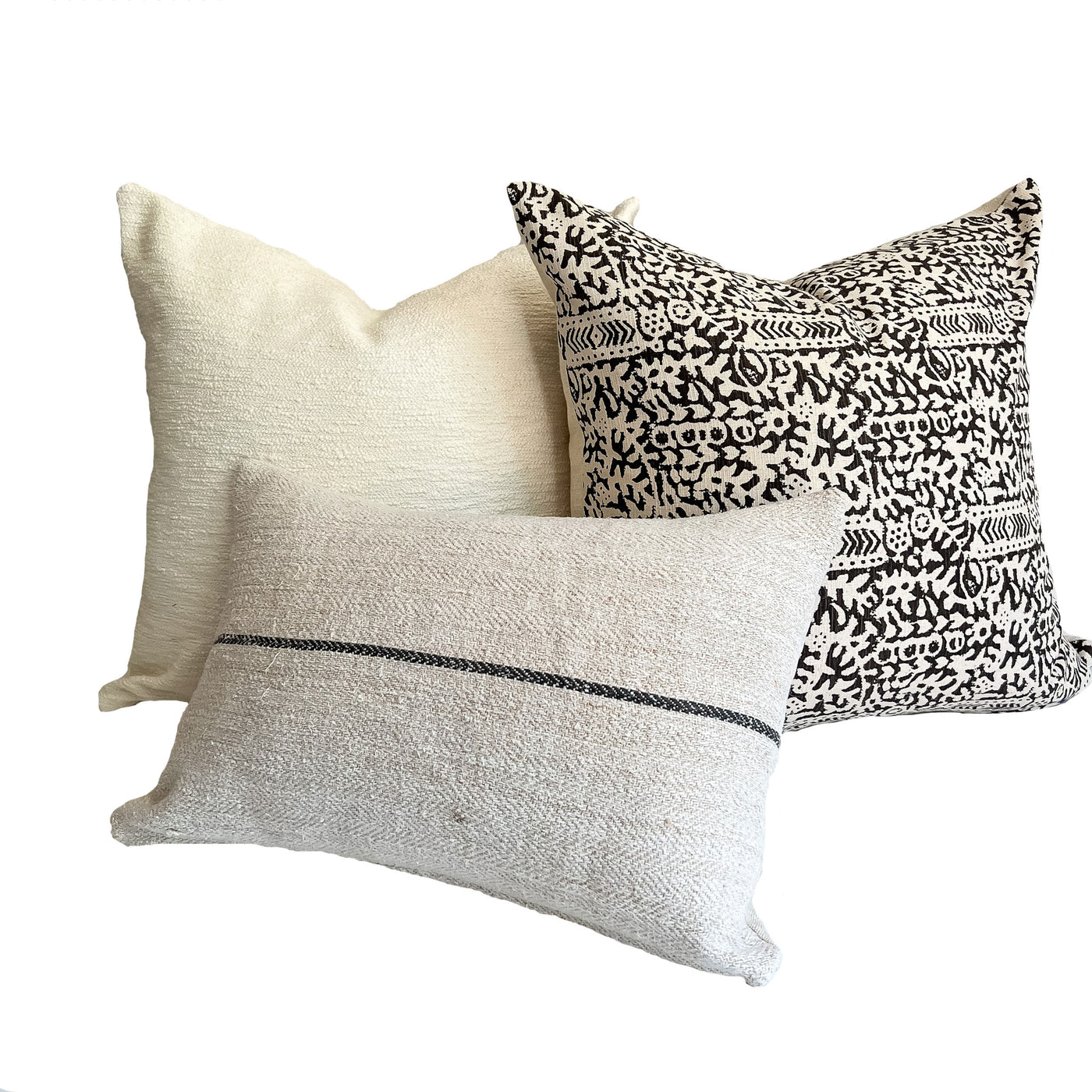 Studio Pillows | Pillow Combination #21
$254.00 USD
Combination includes: 
(1) 22x22 Black Floral Pillow Cover. Heavy neutral backing. 
(1) 22x22 White Bouclé Pillow Cover. Double sided.  
(1) 14x20 Vintage grain sack with a black stripe. 
Zipper closure. 

Inserts are not included unless selected at checkout. 

All pillows are made in Austin, Texas. 
IMPORTANT: All covers are made to fit the inserts. Eg. The 24x24 will fit a 24x24 insert and measure 22x22 right side out. This ensures the cover does not fit baggy and loose.