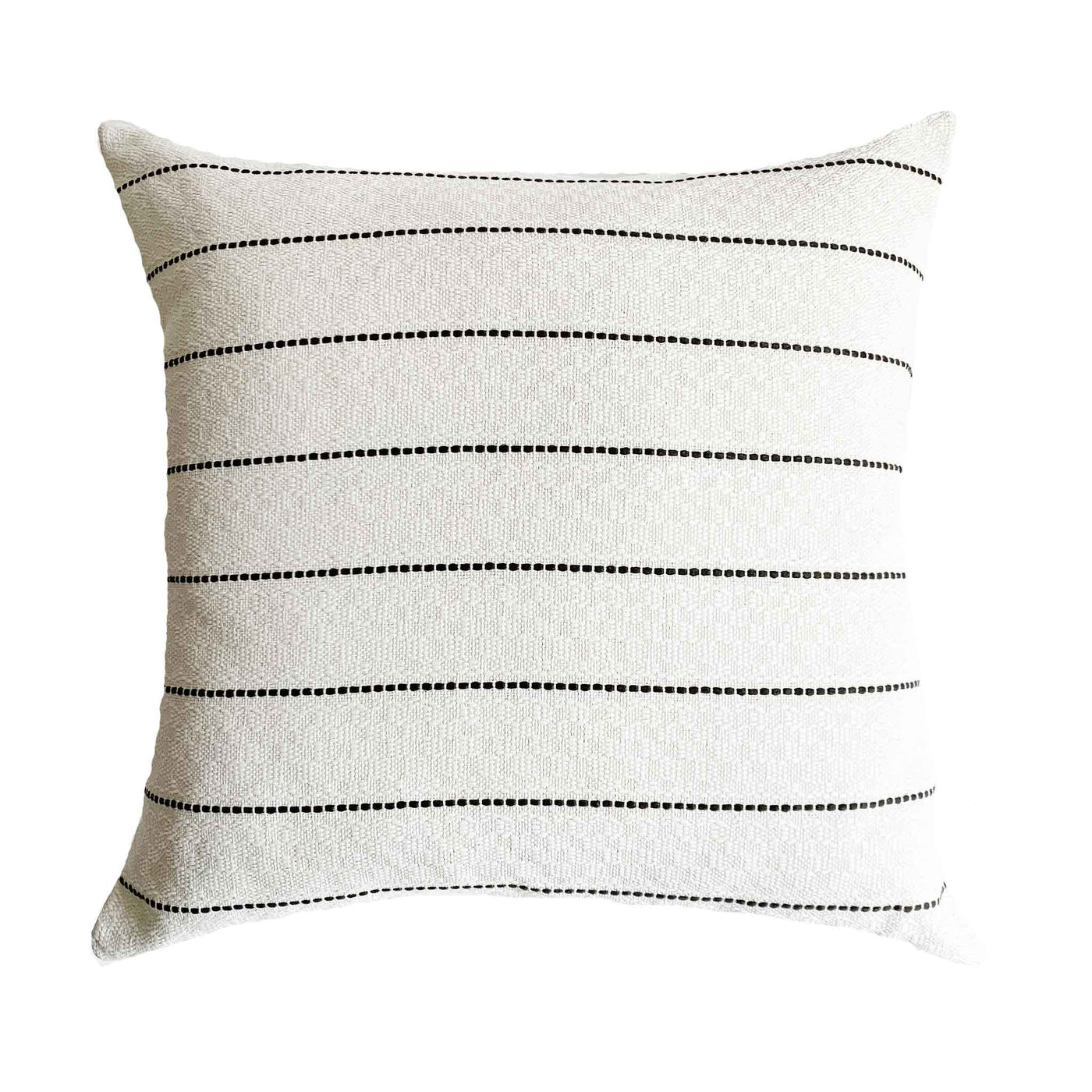 Timeless Black and White Stripe Pillow | DORIS
$38.99 USD
These black and white striped pillows are truly stunning and easy to mix with other prints and elements in your home. This collection is timeless, durable and will freshen any space.

Details: 
IMPORTANT: Please see below how measurements are made, to ensure you order the correct size.
Colors include: Off white and black. 
Back of cover has a neutral medium weight linen back. 
Style: Black striped pillows     
Coordinates with: 
Mud Cloth Collection 
Pearce Collection - Cream 
Hmong Eleven Pillow Collection 
Mud Cloth Pillows - Black 
Stylish Mud Cloth Pillows - Camila 
Style: Stripe pillows. 
Brass zipper closure. 
Care instructions: 

Spot clean with soap and water OR very careful machine washing (delicate cycle, cold water and detergent, let air dry). No ironing or hot dryer—this fabric does not like heat. 

Inserts are not included. 

Processing time 8-10 days
Made in the U.S.A.

 
MEASUREMENTS: All pillow covers measure 1 INCH less INSIDE OUT and 2 inches less RIGHT SIDE OUT. This helps give a more fitted professional look. Eg. If you have 20x20 inserts, you will want to order 20x20 covers.