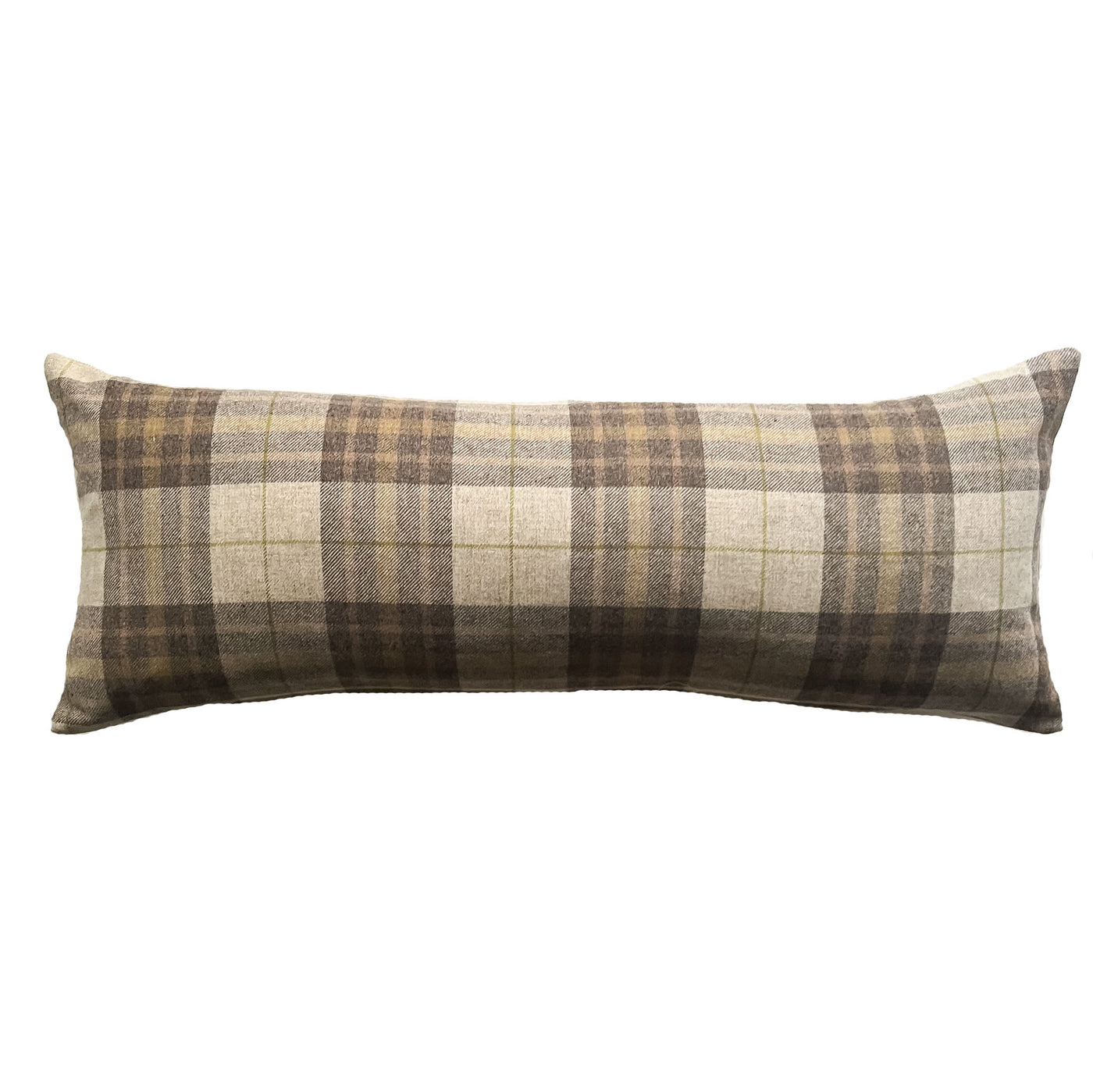 Soft Wool Taupe Plaid Pillow
$129.00 USD
Details: 

IMPORTANT: Please see below how measurements are made, to ensure you order the correct size.

Colors include: taupe, beige, and small hints of green. 

Back: medium weight, quality neutral linen. 

Brass zipper closure. 

Clean: spot clean. 

Inserts are not included unless selected at checkout. 

Processing time 2 business days. 
Made in Austin, Texas. 



MEASUREMENTS:

 

This cover is made to fit a 14x36 insert. The cover will measure 12x34 right side out. The 24x24 is made to fit a 24x24 insert and it will measure 22x22 right side out.