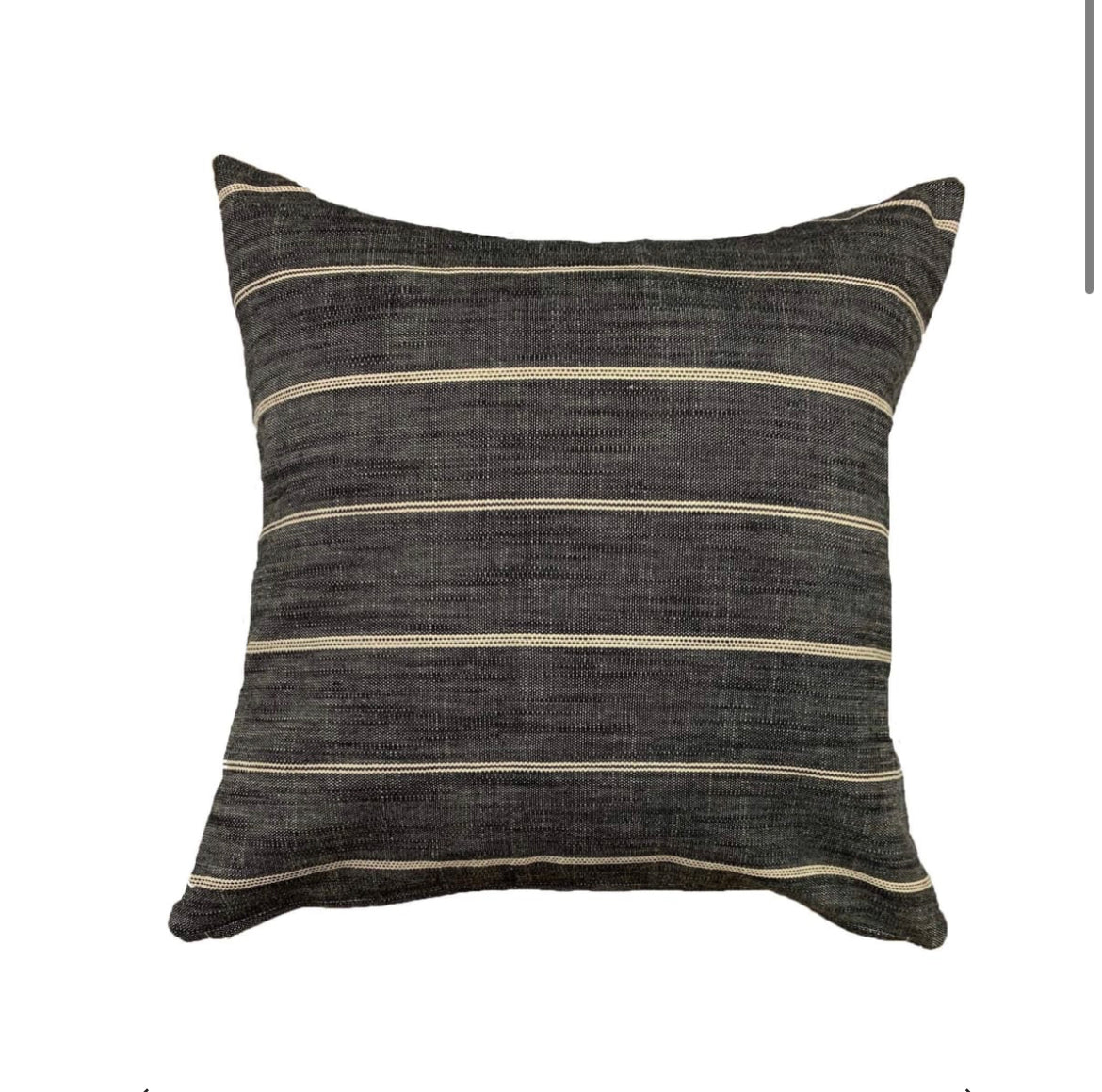 SALE | 20x20 Pearce Pillow Cover
$62.99 USD
CODE: DEAL30 These black striped pillows are truly stunning and easy to mix with other prints and elements in your home. The Pearce collection is a signature classic and comes in cream, blue and a black ombre. Stylish favorite for any season and these black striped pillows will help bring a clean feel to your space. 

Details: 
Cover fits a 20x20 insert and measures 18x18 right side out. 
IMPORTANT: Please see below how measurements are made, to ensure you order the correct size.
Colors include: Black and cream. 
Back of cover has a neutral medium weight linen back or you can order double sided. 
Style: Black striped pillows     
Processing time 8-10 days
Made in the U.S.A.

 
MEASUREMENTS: All pillow covers measure 1 INCH less INSIDE OUT and 2 inches less RIGHT SIDE OUT. This helps give a more fitted professional look. Eg. If you have 20x20 inserts, you will want to order 20x20 covers.
Studio pillows
I cant wait to get my pillows so that I can send you a picture of the pillows in my living room. I just love this texture and design. Thank you so much!!!