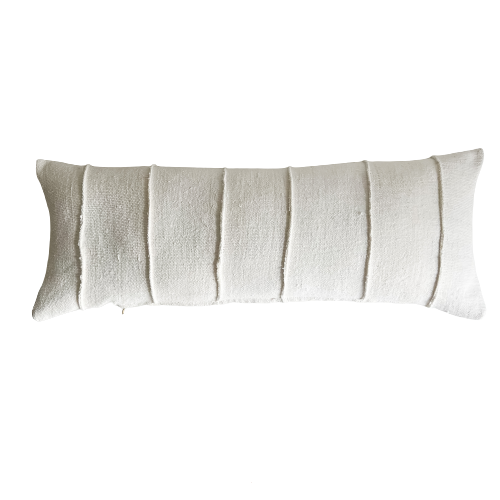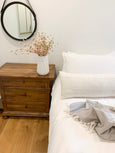 SALE! 14x36, 20X20 & 14x20 White Mud Cloth Long Lumbar Pillow | Stripes Are Vertical
$75.99 USD
Handcrafted from authentic African mud cloth, these white mud cloth pillows bring an element of style, but also warmth. They are truly stunning! Trying mixing patterns and textures to create an element of warmth and fun.

Details: 
30% OFF | Code. DEAL30 | Stripes are vertical 
IMPORTANT: Please see below how measurements are made, to ensure you order the correct size.
Colors include:  Light Off white 
Back of cover features a medium weight neutral back. 
Style: Mud cloth pillows 
Zipper closure. 

Spot clean. 

Inserts are not included. 

Processing time 8-10 days
Made in the U.S.A.

 
MEASUREMENTS: All pillow covers measure 1 INCH less INSIDE OUT and 2 inches less RIGHT SIDE OUT. This helps give a more fitted professional look. Eg. If you have 20x20 inserts, you will want to order 20x20 covers.
Great quality
Great quality and took advantage of the sale.