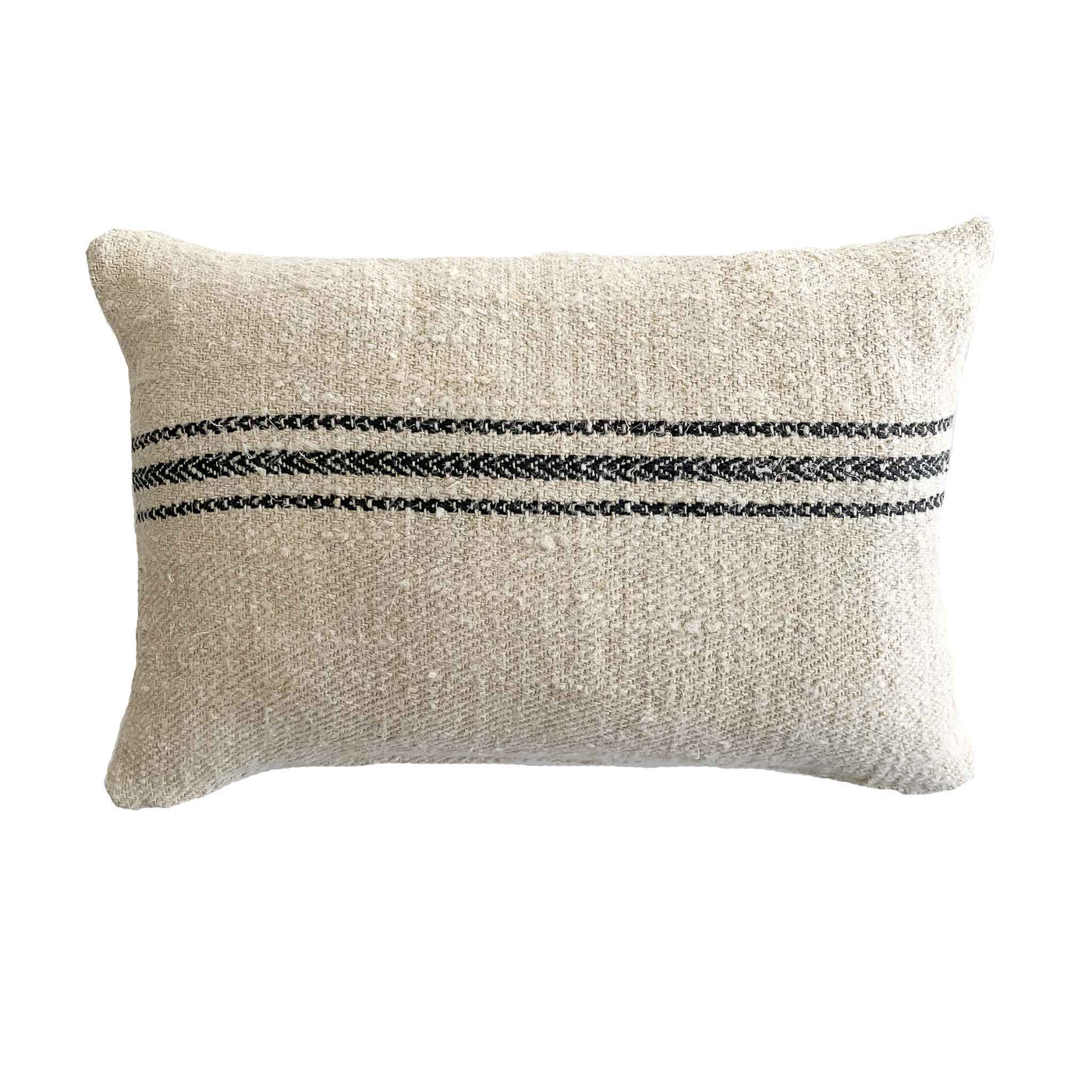 14x20 Antique Grain Sack With Black Stripes
$78.00 USD
Decorate with texture. These antique grain sack lumbar pillows are a unique textile and one of a kind. Refresh your space with eclectic and quality pieces to help bring depth to your space. These textured, antique grain sack pillows are easy to mix in with other textiles, but also add visual interest.  

Details: 
This covers is made to fit a 14x20 insert. It will measure 12x18 right side out. 
Style: Antique grain sack lumbar with black stripe. 

Back: Neutral linen. 
Brass zipper closure. 

Inserts are not included unless selected at checkout. 

Processing time 8-10 days
Made in the U.S.A.